About Everseal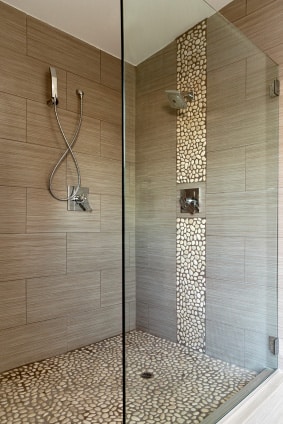 Everseal Australia was established 27 years ago to service the Sydney area in leaking Bathroom and Shower Recess repairs and replacement.
Jim Nehme, was first employed with Everseal 12 years ago and has since trained and worked in all aspects of the business. He has seen the business grow over the years into the well respected business that he is the proud owner of today.
Everseal Australia is in the forefront of shower repairs, waterproofing and membrane systems across Australia providing a long term, lasting solution to your leaking shower needs.
We work by appointment only, ensure a prompt, clean and tidy service and remove all rubbish from your site.
All work undertaken is coordinated and supervised daily by qualified personnel employed under the Everseal License and is carried out by fully qualified and highly trained tradesman, using 1st class products and in accordance with manufactures instructions.
All work and materials come with a full seven year warranty.
That's the Everseal assurance of quality we offer, that no one else can.
Contact Everseal Australia – Leading bathroom designers/renovators in Sydney on (02) 9676 8666 for bathroom renovations, shower repair and replacement needs in Sydney area.