Bathroom and Shower Waterproofing in Sydney:
Bathroom Renovations and Shower Repairs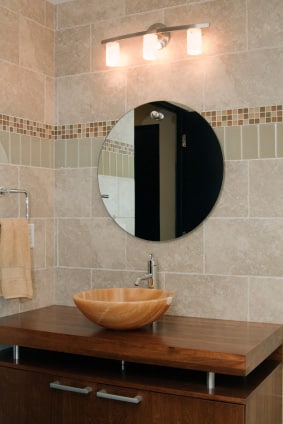 Everseal Australia offers their customers an effective, permanent and long lasting bathroom waterproofing service for shower repairs and bathroom renovations in Sydney, because the type of waterproofing we use is a polyurethane flexible rubber based membrane.
It is now a fact that many home owners who have tried other kinds of bathroom, shower waterproofing and shower repair processes for their bathroom renovations and repairs have spent countless dollars in re- fixing the problem all at unnecessary further expense and all they needed to do was to call Everseal Australia on (02) 9676 8666.
The Sunday Telegraph reported that:
"According to experts, termite infestations begin mostly under damp areas in the shower areas of your home, because their sense of smell attracts them to such areas, leaving in many cases devasting damage to structural sections of timber and of course your wallet."
Make sure this does not happen to you, so call us now on (02) 9676 8666.
Our Patented Bathroom Waterproofing Product:
Our product flexes and allows movement because all buildings move in different weather climates in the wall floor corners thus eliminating cracks and leaking floor sections in the sub floor section of your bathroom area.
And remember it was Everseal Australia who collaborated with leading manufacturers to create the most flexible and most durable waterproofing available, as well as continuously researching new products so as to ensure the consumer is 100% protected with a product that works.
Everseal Australia stands behind its product, offering a 7 year written guarantee on our bathroom waterproofing, shower repair and bathroom renovation products and workmanship giving the customer the satisfaction of a long lasting job. Everseal Australia offering a long term solution not just a quick fix.
Contact Everseal Australia – Leading bathroom designers/renovators in Sydney on (02) 9676 8666 for leaking Bathroom and Shower Recess repairs and replacement needs in Sydney area.